West Reno Dental would like to welcome you to sunny Reno, Nevada! For nearly 35 years, we've been providing patient-focused, top quality dental care to families just like yours.
You'll find everything you need to maintain, enhance, or completely transform your smile at our office. Our services include: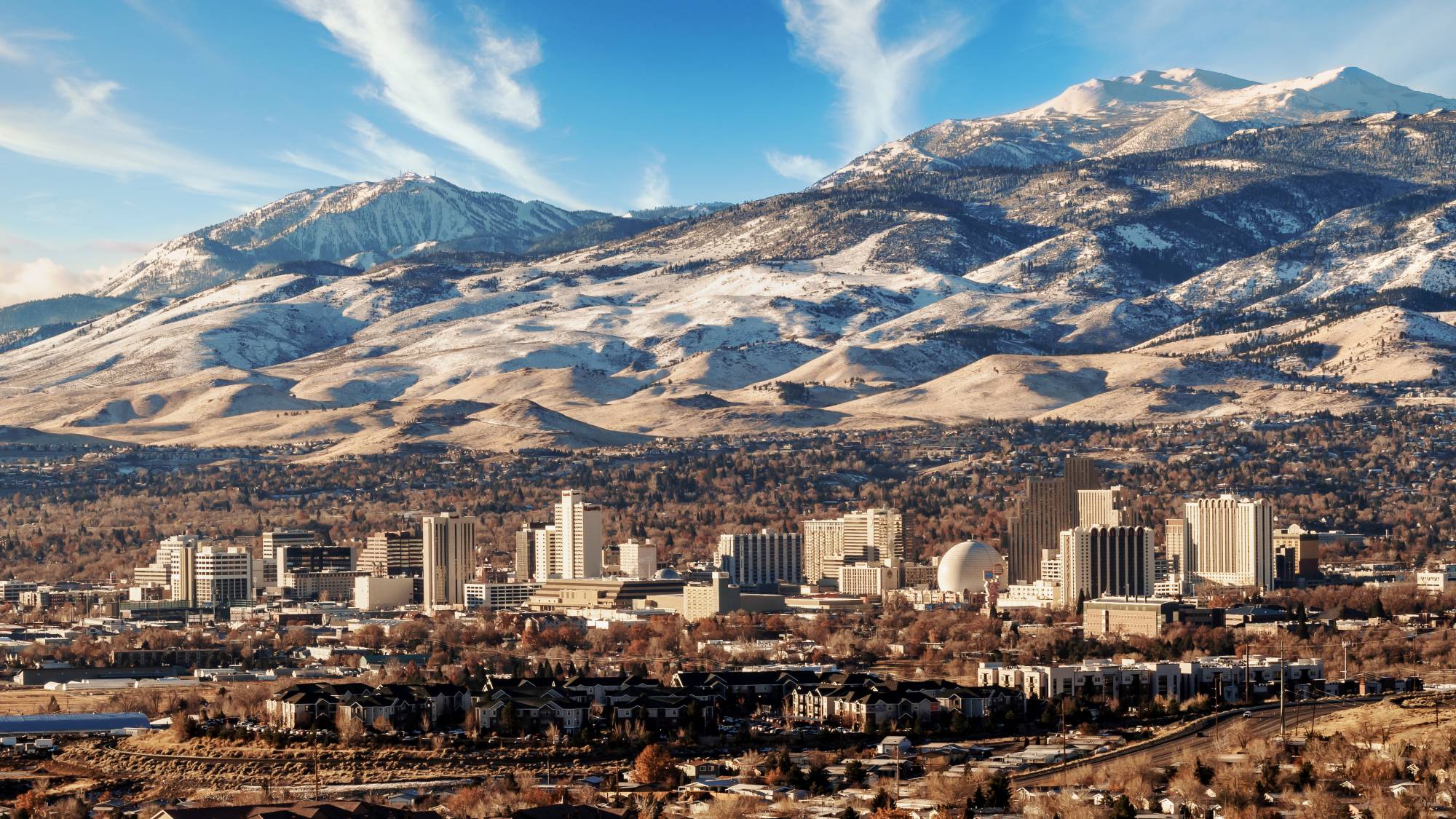 ...and more for your whole family!
"We focus on all phases of family dental care to ensure optimum oral health!"
"The Biggest Little City in the World"
Reno, the third most populous city in Nevada, bustles with life and entertainment. If you love cars and you're looking for a fun day with the family, be sure to stop by The National Automobile Museum (The Harrah Collection) on South Lake Street. Rated as one of America's Five Greatest Automobile Museums by AutoWeek Magazine in 2012, you'll enjoy exploring their collection of over 200 classics, one-of-a-kinds and racing cars.
Open every day except Thanksgiving and Christmas, you can take a day trip back in time as you stroll through turn-of-the-20th century automobiles (as well as more modern vehicles) on your personally guided or audio-guided tour.
Pose With History
No trip to Reno would be complete without a visit to the famous Reno Arch. This iconic landmark is located over Virginia Street, at the intersection of Commercial Row. Be sure to capture the moment of your visit in front of its 2.076 dazzling LED bulb that lights up the night.  
Make Your Smile Memorable
If you live in Reno and your smile is less than picture-perfect or perhaps just not as dazzling as you'd like, West Reno Dental can help! We're accepting new patients. Early morning appointments are available. Give our friendly office a call today!